New Icon of the Prague Panorama
A building with a one-of-a-kind appearance, built in a location with a unique view of really the entire Prague and its surroundings, well thought out down to the last technical and aesthetic detail. All the individual parts are put together in such a way so that you can enjoy them every day. Housing, which is unrivalled in the entire Central Europe. V TOWER, Prague is a home for those with the most demanding taste. For those who will really appreciate it.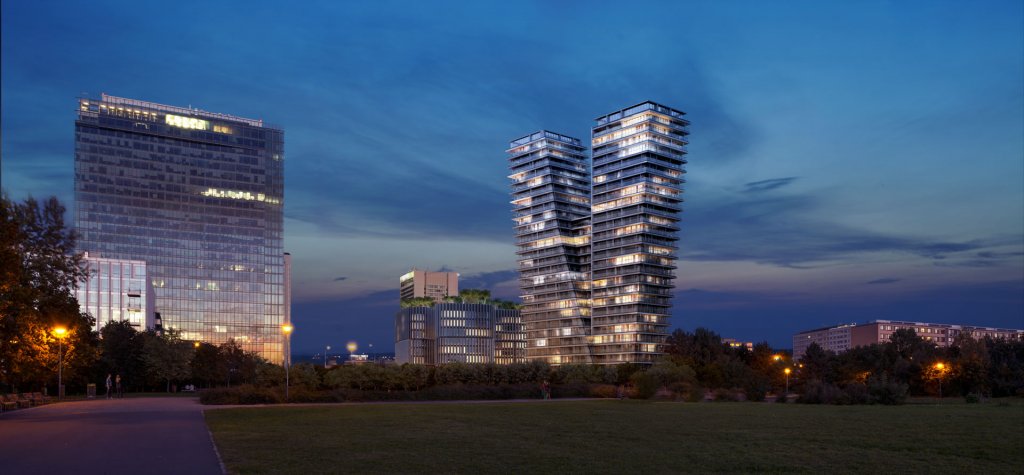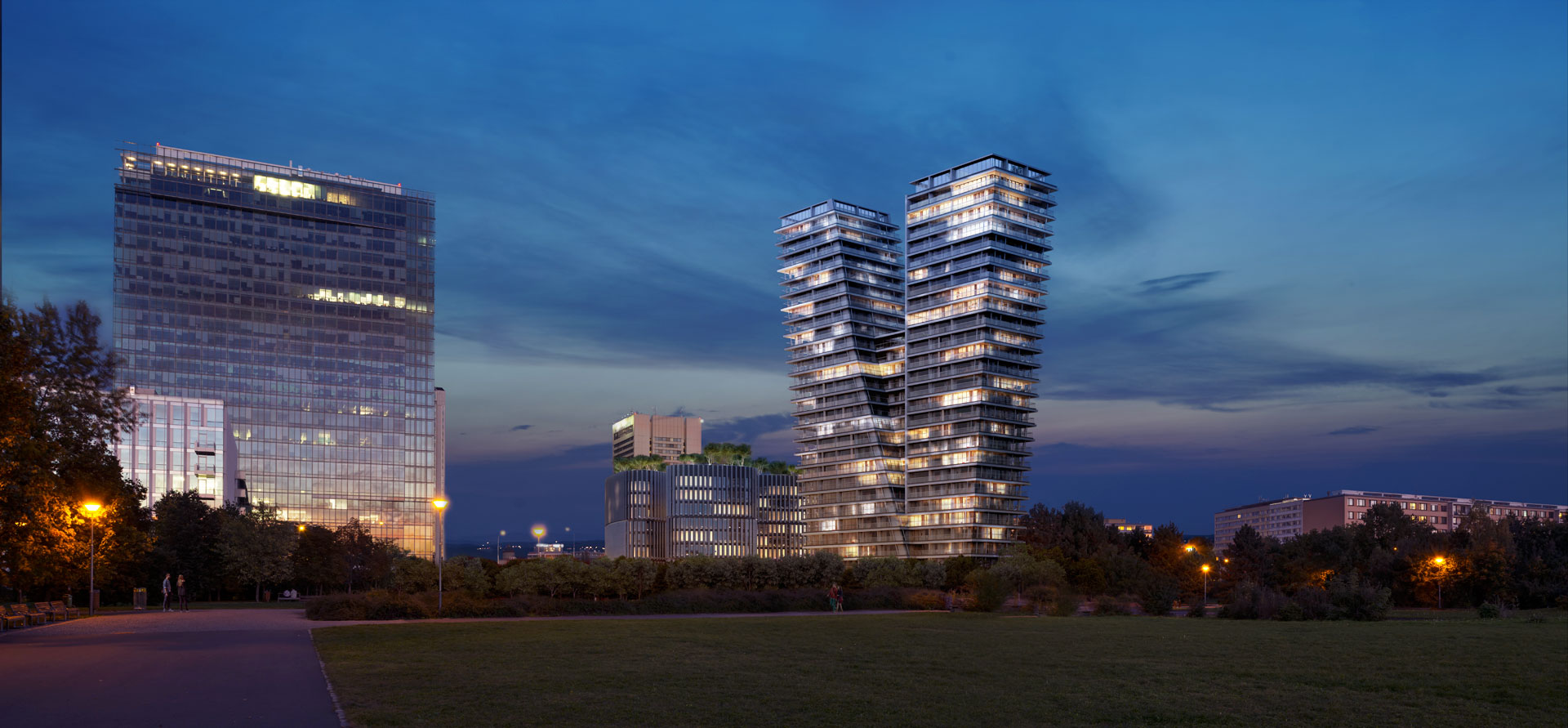 Awards Received by the Project
The uniqueness and quality of the project, which is currently being completed, are supported by the awards and acclaim received from the professional community. They have appreciated the precise preparations, timeless technologies and the professional approach of the entire team who are signed under the construction of V TOWER, Prague.
LEED Platinum Pre-certification
The first residential project in the entire Europe with the LEED PLATINUM certificate, which places the most stringent requirements on the environment, comfort of housing and efficiency of operation.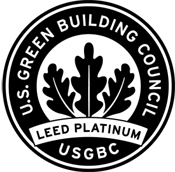 International Property Awards
A receiver of two prestigious awards in the International Property Awards competition. In the "Residential High-rise Development" category, the project was awarded all 5 stars, and in the "Residential High-rise Architecture", the project even got to the worldwide finals among the 8 best buildings in the world.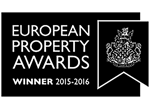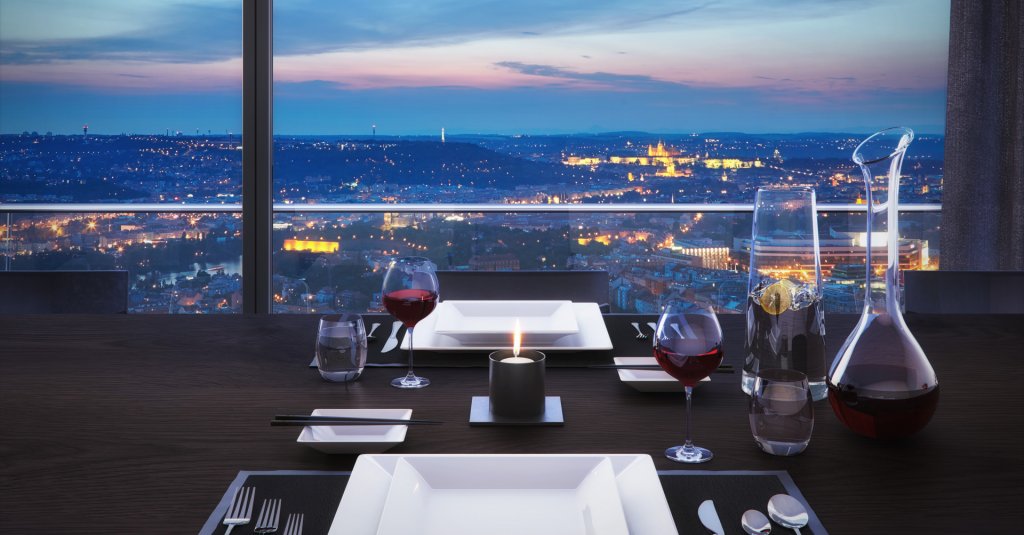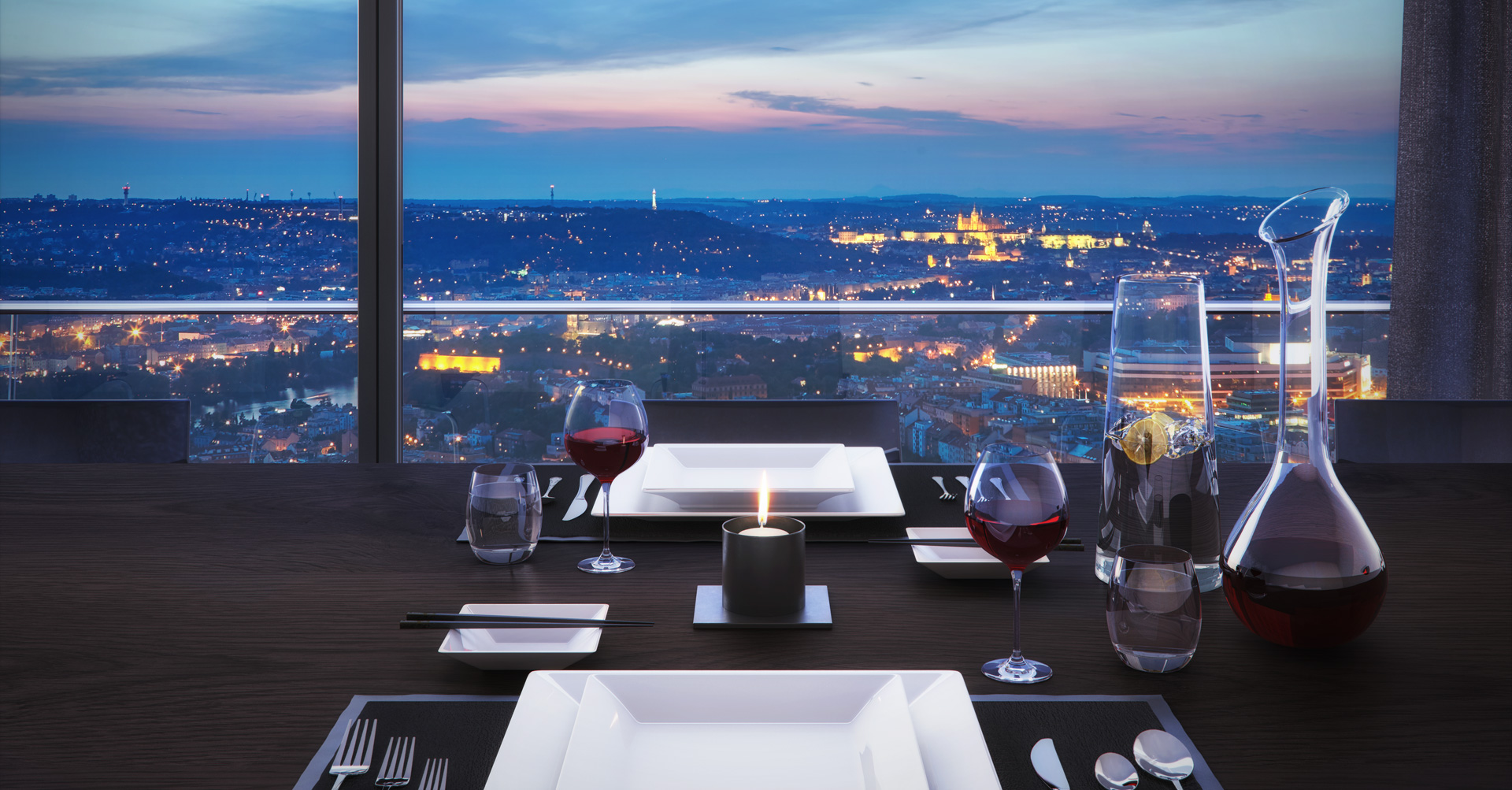 30 floors of Unique Residences
A sufficient amount of natural sunlight. Breath-taking views of Hradčany with the Prague Castle or the Gröbe Villa in the Havlíček Parks. Residences across the width of the entire building - in each of the 30 floors of V TOWER, Prague, housing becomes a unique experience. Smart cooling ceilings with graphite-enriched boards; a heating system in the floor along the entire facade and heated stone floors with walls in bathrooms take care of your all-year-round comfort. Perfectly designed acoustic insulation of all apartments guarantees privacy. The layout of the floors has been designed in such a way so that there are only two apartments at each elevator.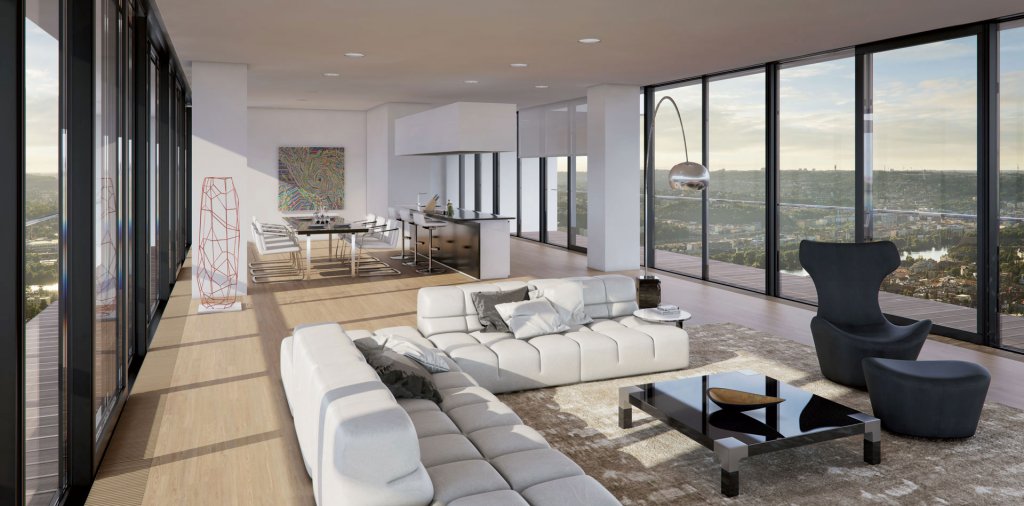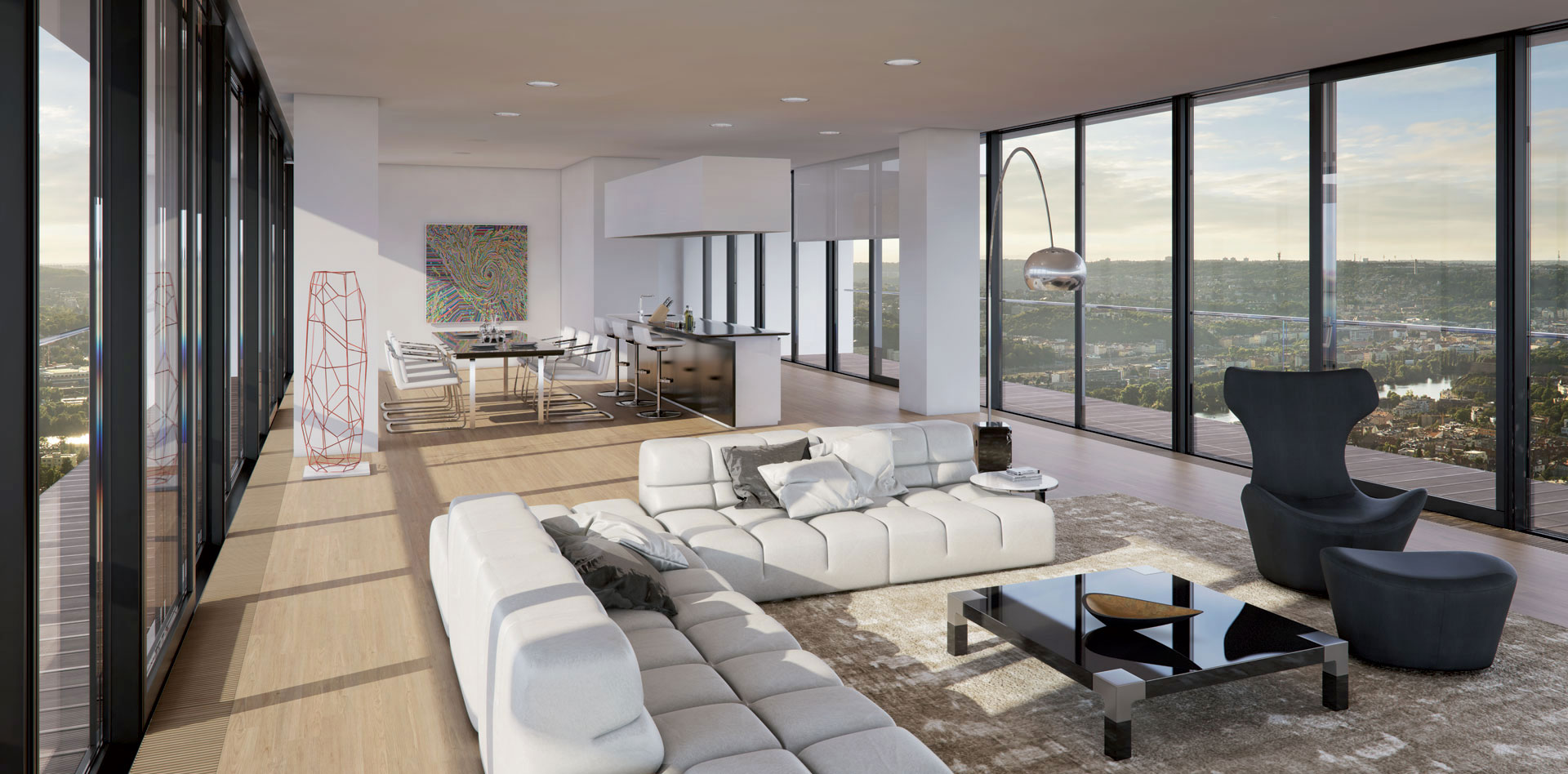 Excellent Advisors
To be sure that V TOWER, Prague is perfect, we have sought inspiration and experience of the best experts around the world: Acoustics in the UK, lightning protection in Singapore, a concierge service system in the US, the facade in Ireland... And countless others helped with valuable insights, suggestions and advice.
Property management, LEED:

Albanese Organization, Inc.

Wind load, comfort and acoustics:

RWDI Consulting Engineers

Facade:

Billings Design Associates

Soundproofing:

White Mark Limited

Building energy load:

Energy Design Cody Consulting

Lighting:

Eriweld International Pte

Concrete constructions:

Cemex

Foundations, water tightness:

ATP architects engineers

Construction elevators:

Pega hoist
More than 80 % of apartments have already been sold.
Choose yours!
Make an appointment for a personal viewing of the showroom with our specialist and see for yourselves about the top qualities of V TOWER, Prague. Get to know the housing that is unrivalled within a radius of one thousand kilometres.