New York Standard of Service. At Your Home.
Your life in perfect comfort, with peerless services, and with the superb amenities of the club floor. We went to New York City to ask the residents of luxury skyscrapers what benefits this standard of service provides for their everyday life. Check out our video.
Club Floor
Start your day by waking up your muscles with a few strokes in a swimming pool or give your body and mind a rest after a busy day by treating yourself to a pleasant massage, relaxation in a whirlpool bathtub or in sauna. On the club floor, you will find several options of how to actively relax and let your thought flow freely for a while. Children for whom their own dedicated facility has been prepared will also be able to enjoy themselves; and there is a conference room that you can use, for example, for an important meeting in your busy schedule before your departure for a business trip abroad or a vacation.
Concierge
Rely on the service of our 24/7 reception desk and the services at the level of the luxurious residential projects in New York or London – a combination, which is unrivalled in Central Europe. If you need help with anything during the day or at night, you can rest assured that the members of our concierge team will always be ready at your disposal. They will help you with minor things such as watering flowers, cleaning or walking pets but you can also ask them to receive an important postal parcel or you can ask them about which restaurant is currently worth a visit or which play in the National Theatre you should not miss out on. Of course, the concierge will also get you the seats or the tickets.
Reception desk

24/7 concierge

Technical maintenance

24/7 building management

Mail service

acceptance of packages & registered mail

Key link

safekeeping of spare keys in an electronic safe

Building link

interactive online communication with concierge

Pet care area

an area reserved for washing your pets

Bicycle wash

an area reserved for cleaning bicycles
Cleaning services

regular or one-time cleaning of apartments, window washing

Laundry and ironing

washing and ironing clothes for the apartment

Drycleaner's shop

Babysitting

Dog sitting and walking

Basic maintenance of apartments

Flowers

arranging and watering flowers


Lobby
A well-illuminated, spacious lobby will not only welcome you in the building but it is also the place where your mail or laundry from the cleaners will be waiting for you. Our receptionists will welcome any of your visitors and will take care of them if you get delayed on your way home. They can wait for you in the resting part of the lobby, while savouring coffee in comfortable armchairs.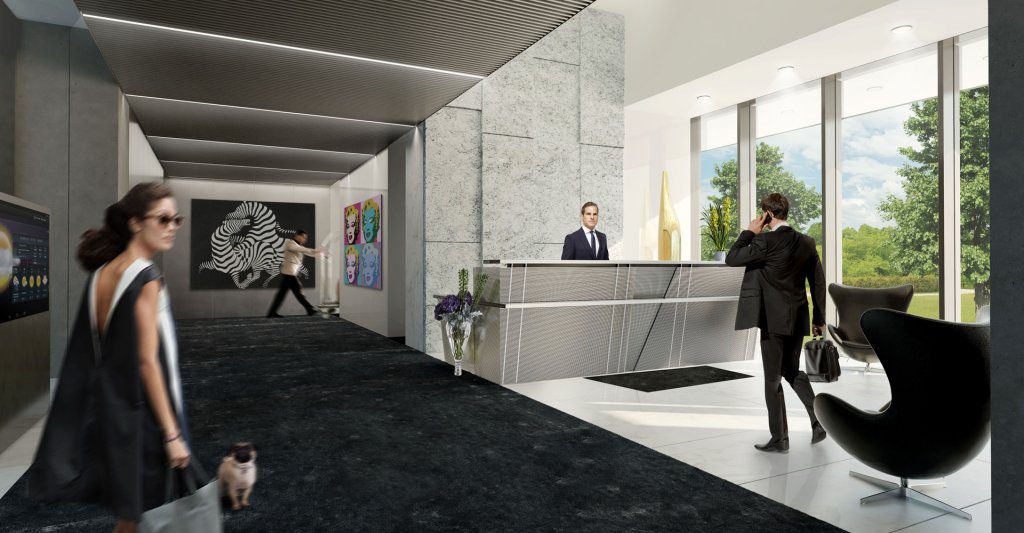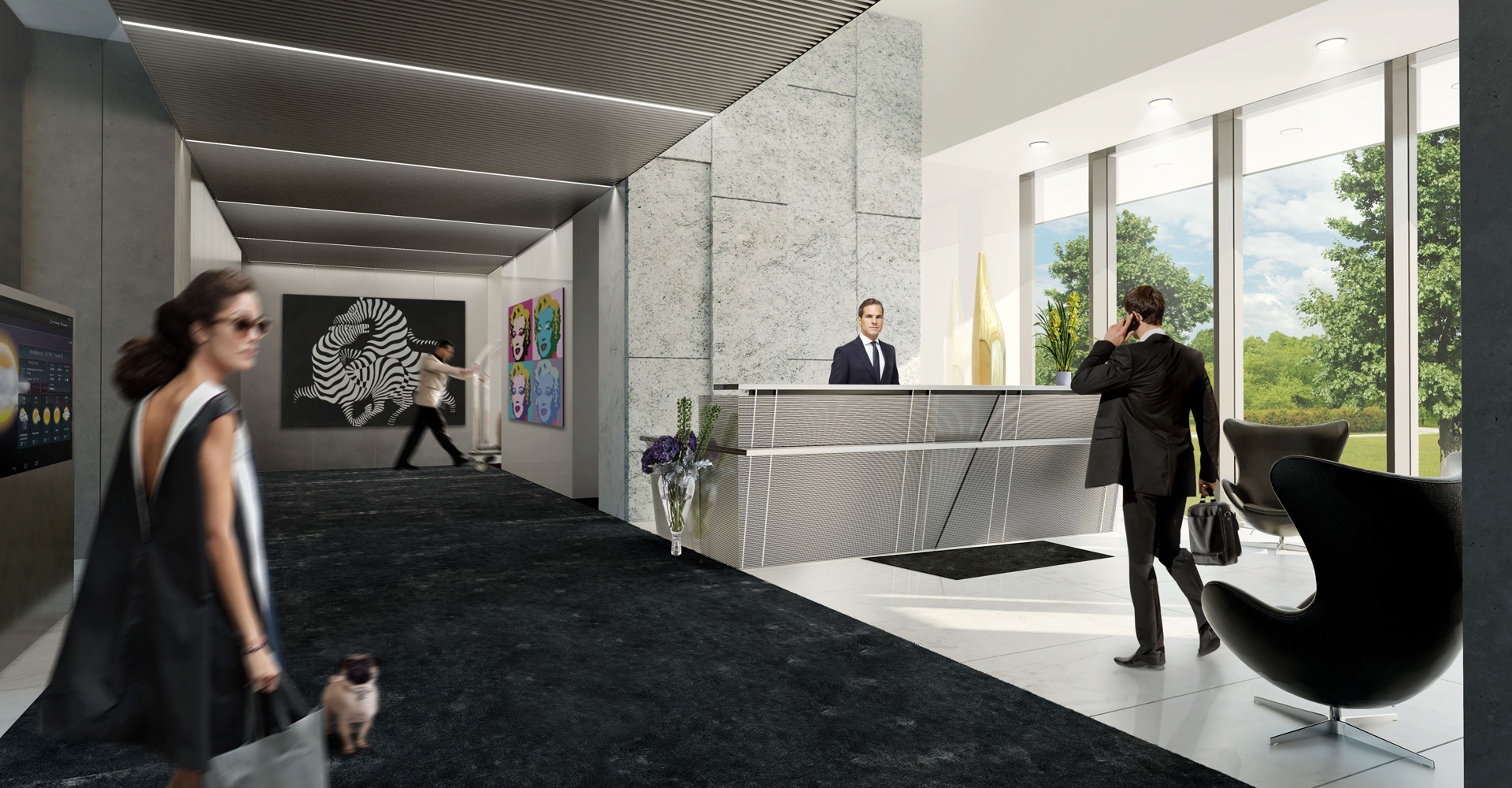 Unending Entertainment and Relaxation
After a busy workday or in winter, you can hone your golf skills on a first-class trainer. Try the machine that even the world's leading professional golfers use in their training and train on countless golf courses from around the world. There is also a private cinema directly in the building where you can let your mind rest when watching films with your family or sports broadcasts with your friends. For selected films, there will be an opportunity to watch their premieres at the very same time when they are premiering in cinemas.


Garages
Alternatively, you can also get to your apartment via secured garages, which are situated on three sublevels. Here, you can find smaller parking spaces (for example, for a VW Passat), large parking spaces (for example, for Audi A8 Long) or generous, separately closable garages. For each parking space, there are also storage areas available and there are, of course, also parking spaces for your possible visitors.
More than 90 % of apartments have been sold.
Choose yours!
Order a visit with our specialist and see the top quality of the V-Tower for yourself in the showroom established in one of the exclusive flats. Get to know housing that has no competition in radius of a thousand kilometres.